Elisabeth Stephansen (1872-1961)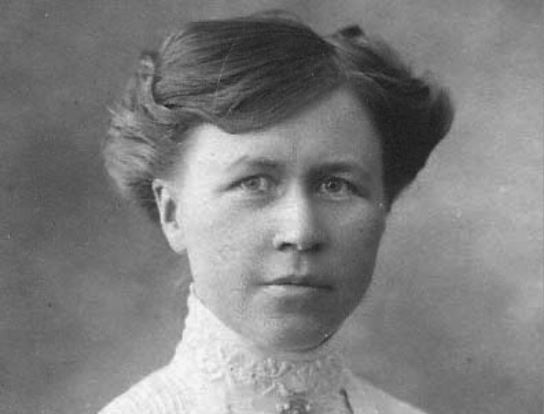 Elisabeth Stephansen was the first Norwegian woman to receive a doctorate in mathematics, in 1902. (The next one happened in 1971.) She was born in Espeland in Arna outside Bergen. From 1906 she taught at the Norwegian Agricultural College in Ås, and from 1921 she was a docent. You can read more about her in the Norwegian biographical encyclopedia.
Every other year, the National Meeting of Mathematicians is held in Norway. At the National Meeting of Mathematicians in Tromsø 2022, the Elisabeth Stephansen lecture was established. It will be held at the national meetings in future by an outstanding female mathematician.